| | |
| --- | --- |
| OLD TIBETAN RITUAL OBJECTS | |


Tib-Rel 1 - 22,3 cm


| | |
| --- | --- |
| 12th Century Tibetan Iron Vajra/Dorje - Eight pronged terminals, hooked near the bases and emerging from flowers with festooned detail. The grip composed of two opposed friezes kirtimukha masks centering a band of cloud formations. Possibly meteorite iron | |


Tib-Rel 2 - 14 cm

| | |
| --- | --- |
| 18. Century Tibetan brass Vajra/Dorje - Four pronged terminals | |

Tib-Rel 3 - 15,3 cm

| | |
| --- | --- |
| 17th. Century Tibetan bronce Vajra/Dorje - Eight pronged terminals | |



Tib-Rel 4 - 17,4 cm

| | |
| --- | --- |
| Tibetan Gilt-Bronce and Iron Ritual Dagger 15/16th Century - Phurbu. Triangular Iron blade emerging from the gaping elephantine jaws of a Makara head with a tantric teeth symbol on the back, and with entwined nagas issuing onto the blade. The vajra lotus grip is flanked by endless knots. The final is made in the form of three heads of Hayagriva cold gilded and poly polychromed, two with open mouth, all wearing large earrings and all wearing five-skull tiaras under a shared high domed coiffure, surmounted by a vajra final. | |



Tib-Rel 5 - 26 cm - SOLD



| | |
| --- | --- |
| 14/15th Century Bonze, copper, silver(eyes) and Iron Ritual Dagger with triangular tripartite iron blade emerging from the gaping jaws of a makara head. Stout quadrogonal grip flanked by endless knots. Final in the form of three heads of Phur-ba. | |



Tib-Rel 6 - 18,6 cm


| | |
| --- | --- |
| 10th Century Ritual iron Dagger, Phurba. | |



Tib-Rel 7 - 11,4 cm - SOLD




Tib-Rel 8 - 18,7 cm





Tib-Rel 9 - 19,4 cm





Tib-Rel 10 - 17,2 cm


Tib-Rel 11 - 31 cm - SOLD

| | |
| --- | --- |
| 8th Century ritual Iron dagger, Phurba | |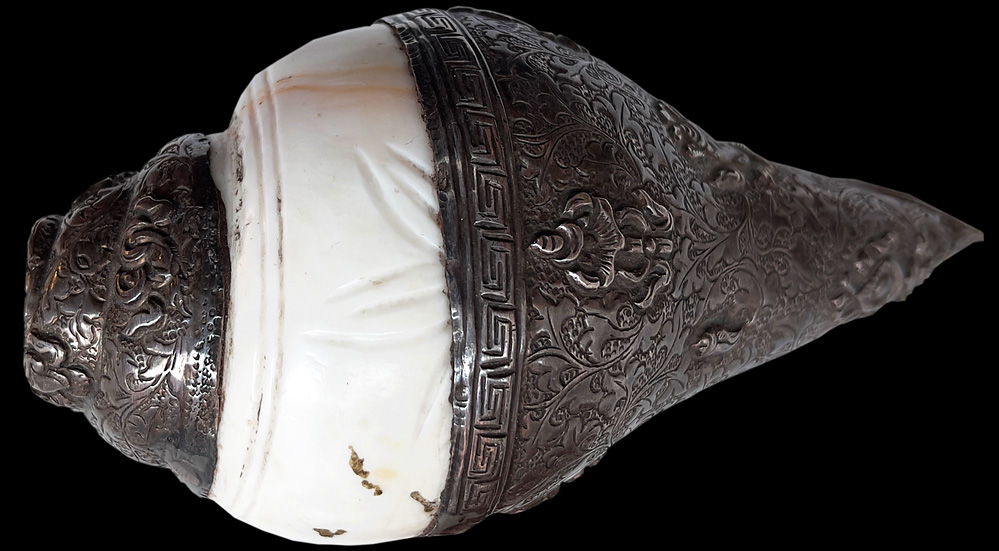 Tib-Rel 12 - 14,2 cm



A CARVED CONCH WITH GILT-BRONZE MOUNT
TIBET, 18TH-19TH CENTURY

Sourced in the mid 1920th during the Haslund Christensen expedition to Mongolia

The conch shell, a symbol of the voice of the Buddha, represents the transmission of Buddhist teachings. This conch (Tib: dung) is both an auspicious symbol and a ritual implement in the Tibetan Buddhist tradition. During ritual performances, it is used as a musical instrument and as a container for water. The elaborate decoration of real conch shells, such as the present example, became prominent in the seventeenth century.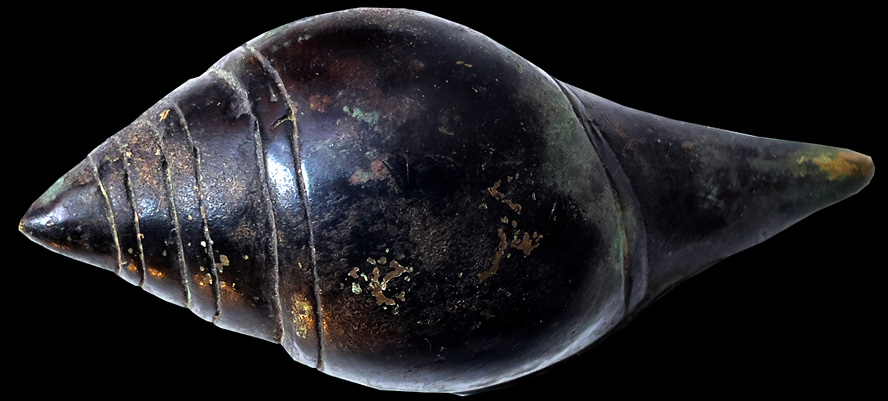 Tib-Rel 13 - 11 cm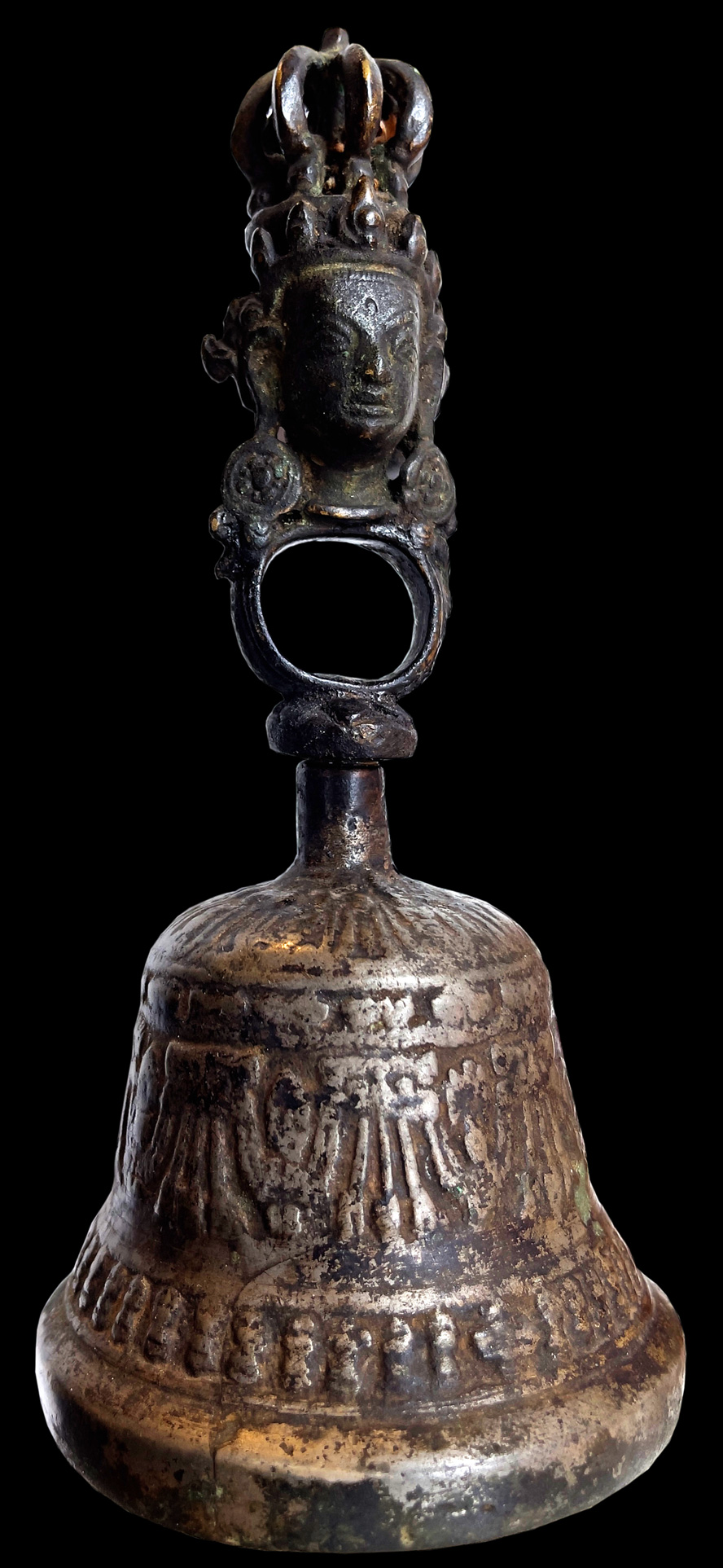 Tib-Rel 14 - 16,3 cm