TINY ANCIENT

BEADS


These beads were not designed to impress the crowd. They are not meant to show off because it almost takes a loupe to discover their beauty. Take a look at TB 1 below. You can see the perfect hole through the translucent agate. The hole actually has a bigger volume than the stone itself. This is a tiny, extremely well-crafted Indus bead, more than 3.500 years old! However, the Indus culture is most known for its large slender beads, designed to impress and used as decorative signs meant for showing social superiority.

In the rising need for social stratification in the early days of farming, it would give no meaning to dedicate so much work, power, and time to make such small beads in such a perfection-level. It is not easy to make perfect beads below 11 * 5 mm in size. What does this show? Does it not indicate that the appreciation of sublime craftsmanship and beauty is a timeless human quality?

Hence tiny beads are art-objects with a much lesser degree of power-language in them. They are, in this sense, rather players in an introverted adorative, and meditative relationship between the wearer and his appreciation of their secret charm.

When looking at these small specimens it becomes clear that the stone-material's quality is extremely high. This is, in fact, not so surprising since it is much easier to procure good quality agate in the size needed for making a small bead.




The beads
are for sale

Inquire
through bead ID

for price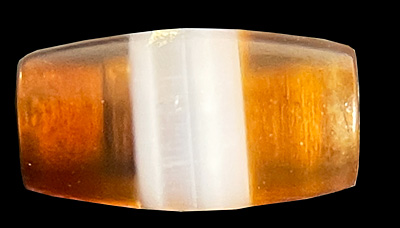 TB 1 - 6 * 3,2 mm ok


Use a loupe or any magnifying device
I would highly recommend the use of a loupe if you should ever come across ancient beads. In the case of looking at small beads it is even more mandatory. I have taken these photos with my iPhone 12 Pro Max with a macro lens. Before this photo session, I did not even really know what treasure I had hidden here in plain sight.

Use a proper light source too
In ordinary daylight and eyesight, the beads displayed here do not look so colorful and radiant. Only through a strong high-quality white light source, the beads will reveal themselves. So in case you decide to purchase one of them, let me first send you a more 'realistic' photo.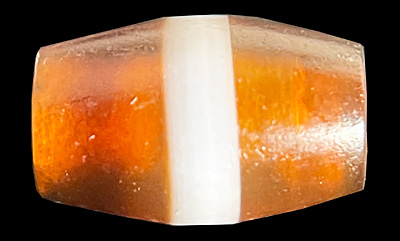 TB 2 - 7 * 4,5 mm ok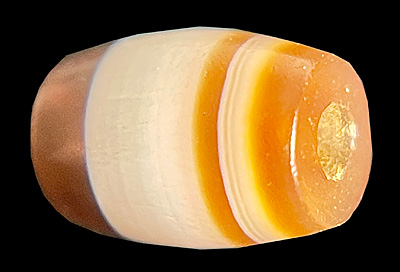 TB 3 - 7,2 * 5,1 mm ok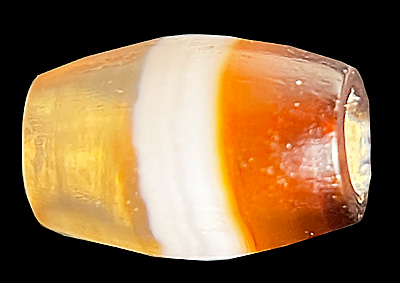 TB 4 - 7 * 5 mm ok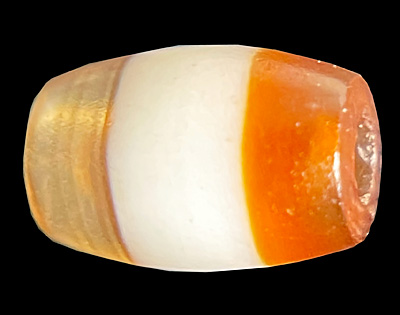 TB 5 - 6,3 * 4,4 mm ok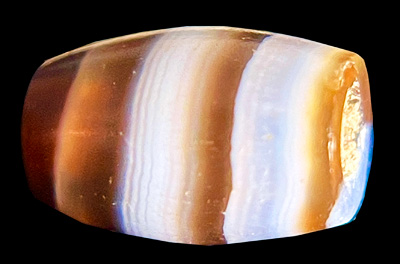 TB 6 - 7,1 * 4,9 mm ok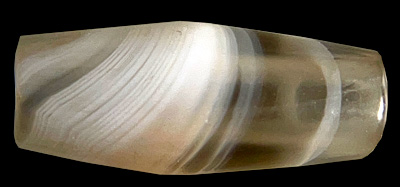 TB 7 - 11,7 * 5 mm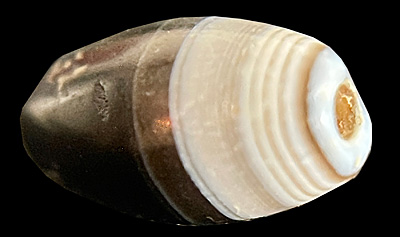 TB 8 - 9 * 5 mm ok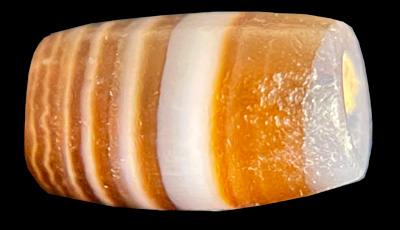 TB 9 - 8,5 * 4,5 mm ok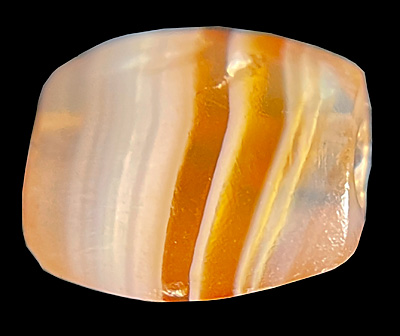 TB 10 - 8.5 * 7,5 * 4,5 mm ok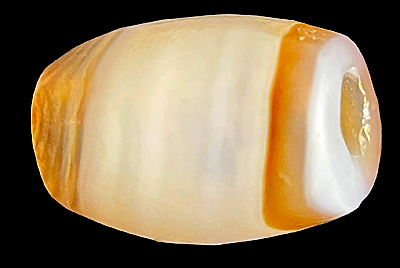 TB 11 - 7 * 5,2 mm ok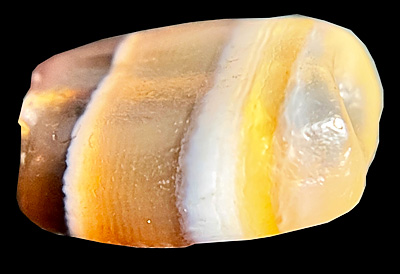 TB 12 - 10,1 * 7,5 * 5,1 mm ok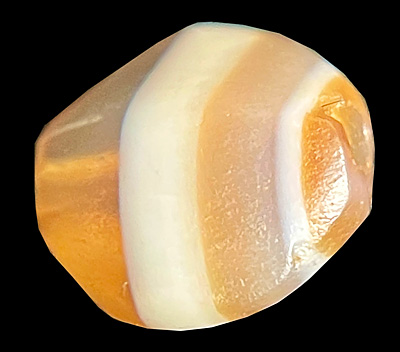 TB 13 - 7 * 7 * 4 mm ok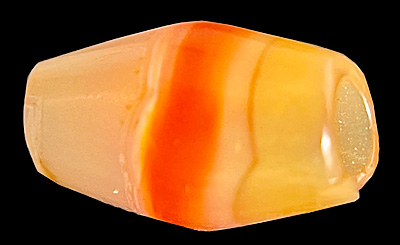 Paranoia conspiracy theories have expanded in the slipstream of fear created by its more physical twin, the COVID 19.
TB 14 - 9,8 * 6 mm ok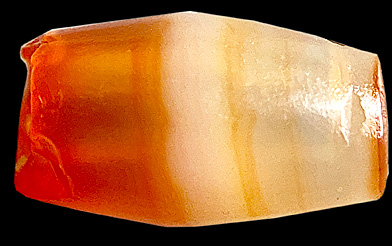 TB 15 -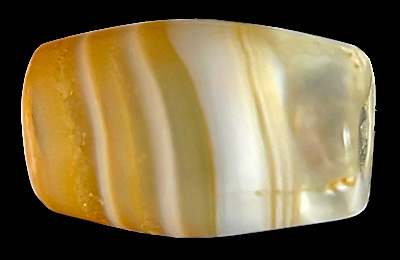 TB 16 - 9,9 * 6,5 mm ok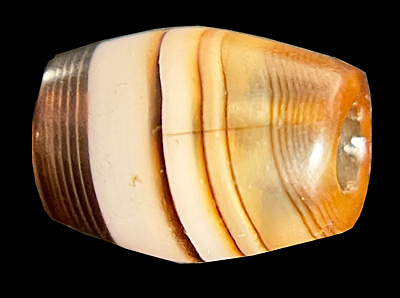 TB 17 - 8,5 * 6,3 mm ok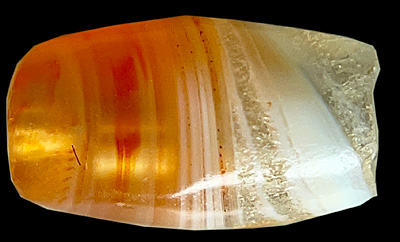 TB 18 - 9,5 * 5,5 * 4,5 mm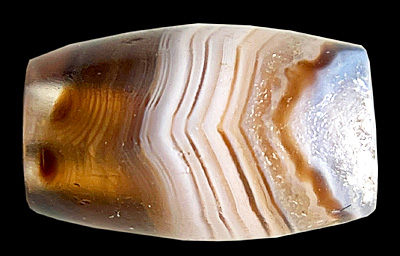 TB 19 - 9,1 * 5,5 mm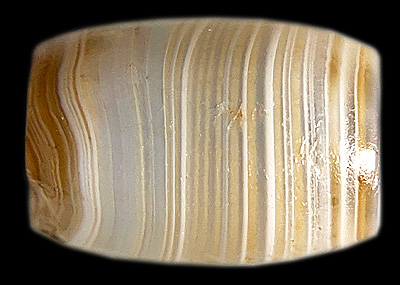 TB 20 - 9,3 * 6,5 mm


TB 21 - 12 * 6 mm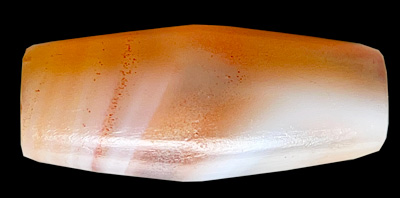 TB 22 - 12,6 * 5,5 mm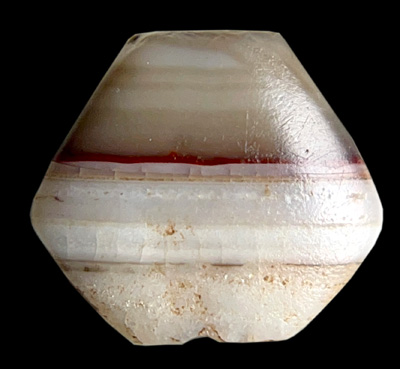 TB 23 - 9 * 8 * 3,2 mm



TB 24 - 17 * 3 mm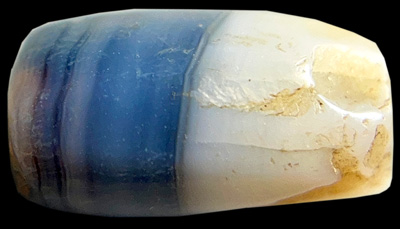 TB 25 - 10 ,5 * 6mm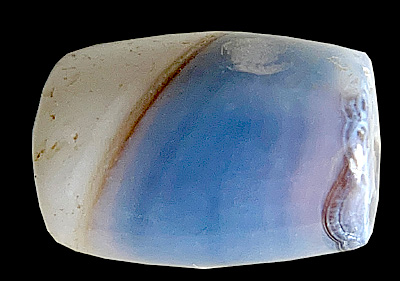 TB 26 - 9 * 6,2 mm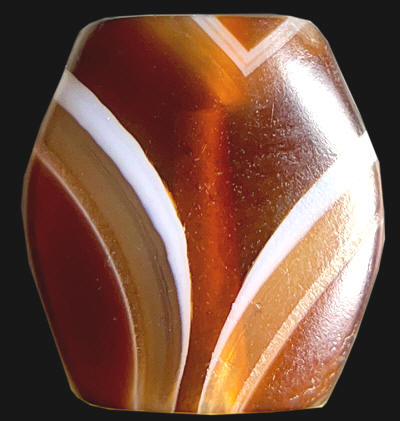 TB 27 - 11 * 10 * 3,5 mm